SAMLO DESIGN GROUP PTE LTD
Established since 1983, Samlo Design is a premier interior design firm dedicated to providing interior design with creative flair and aesthetically functional designs to meet the specifications of clients from Singapore and around the region including America, Europe, Japan and Indonesia. Much sought after, Samlo Design's wide array of quality interior design services includes contract construction, interior design consultancy and project management. The ever-increasing list of prestigious projects is testimony of the trust that clients have of Samlo Design's professionalism and creativity in design practicality and aesthetically functional space planning.
Engaging state-of-the-art technology in computerized 3D rendering, and one of the first in the industry to do so, Samlo Design produces 3D perspective drawings offering the best recommendations in interior designs that will meet the demands of clients across a broad spectrum of commercial projects.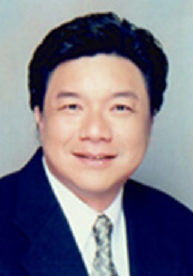 DAVID TAN, MANAGING DIRECTOR
DAVID TAN draws direction and inspiration from his clients and how they function in their environment. His integrated approach to design makes David one of the most sought after designer cum contractor in Singapore. With more than 30 plus years of design & constructing experiences, David understands that the success of a design project lies in the precise comprehension and execution of the details. Whether it is choosing a trim for a custom sofa, managing the quality craftsmanship of a custom designed furniture piece, or understanding the nuances of the client's expectations on the project, David's approach to the development of design has a distinctive quality of ease and expertise that has garnered his long list of loyal clients.
"By being practically creative... we inspire others to do the same.""
— David Tan.
Why Choose Us
GOOD DESIGN WORKS WITHIN BUDGETS -
Whatever your project, we understand that budget will be at the top of your list. We have a transparent approach to achieving the best value; one of the main reasons our clients choose to work with us again and again.our desire to be a vibrant and energetic interior designer in market helps us to provide services at reasonable price.
OUR SERVICES FROM OUR HEART & SOUL -
At the heart of any successful interior fit-out lies the constructive handling of our customers' expectations. From the initial concept through to the planning and design stages and final implementation – we are there for you.
SKILLED LABOURS & SPACE PLANNING -
Our team is highly skilled at space planning, defining traffic patterns and furniture arrangement and will provide you with a design that makes daily living functional and comfortable.
WE TRANSFORM YOUR VISION INTO REALITY -
Interior Design for Budgets of all Sizes with excellent space planning, Architectural detailing with contemporary furniture designs and accessories.We believe that customer satisfaction is the key and word of mouth publicity is the best advertisement to add new clients to our kitty. We are always alert in delivering quality work to our clients to achieve this objective.
Accreditations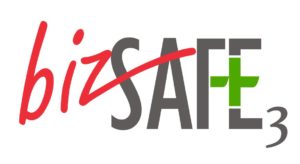 Contact Us For A Free Renovation Quote Today!